Is Your Region Ready for a Next Generation Hyperloop? Arrivo Announces US $1 Billion of Project Financing.
LOS ANGELES, July 25, 2018 /PRNewswire/ — Arrivo announced today a strategic partnership with Genertec America, Inc. ("GTA"), an affiliate of China National Technical Imp. & Exp. Corp. ("CNTIC"), a wholly-owned subsidiary of ChinaGeneral Technology (Group) Holding Co., Ltd ("GENERTEC").  As part of the agreement, GTA will make available to a qualifying project owner a US$1 Billion line of credit to fund the engineering, procurement and construction (EPC) of a project which utilizes Arrivo's products.  This US$1 Billion line of credit is available for projects worldwide.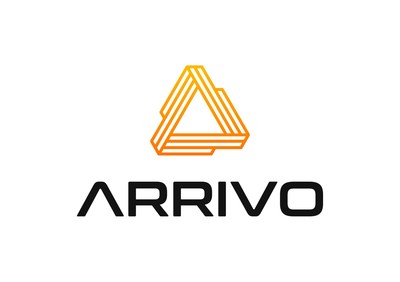 Logo – https://mma.prnewswire.com/media/722504/arrivo_logo_Logo.jpg
"Arrivo provides a unique solution for regional mobility and a great complement to high speed rail and airports. We are excited to be an early partner in the deployment of mobility systems utilizing Arrivo's transformative technology," says Yalin Li, President of Genertec America Inc. "We look forward to many opportunities to build this new mode of transportation in regions around the world."
Arrivo has projects advancing in many regions.  "The demand for urban mobility is increasing, and technologies such as autonomous vehicles will only increase demand," notes Arrivo CEO Brogan BamBrogan.  "We expand the supply side of this equation with our high-throughput corridors.  We are extremely excited to have Genertec as a partner to help bring commercially viable, high-speed, and zero emissions transportation to markets around the world."
Arrivo is dedicated to increasing the capacity of available vehicle miles traveled (VMT) of urban regions while at the same time eliminating traffic congestion.  Arrivo guideways are capable of 10 times the vehicle throughput of ordinary highways and can operate multiple product types, including public transit and package delivery vehicles.  To minimize deployment cost, the technology can utilize existing transportation corridors.
"Arrivo is focused on commercializing the core technology and working with strategic partners to achieve external goals such as financing and the delivery of transportation projects," added Andrew Liu, President of Arrivo. "The Genertec Group has become a global leader in developing, financing, and constructing innovative transportation, energy, and infrastructure projects.  This partnership will provide project owners – public or private, domestic or international – an available source of financing to fund construction and purchase of Arrivo products."
About GENERTEC
Genertec, a Fortune Global 500 company with more than $22 billion in revenue in 2017, is a state-owned enterprise based in Beijing and one of six directly affiliated enterprises of the former Ministry of Foreign Trade and Economic Cooperation. The Genertec Group has numerous domestic and international operating subsidiaries, including three listed companies, and core businesses that include trade, engineering, construction, technical service consulting and advanced manufacturing. It has delivered dozens of infrastructure projects ranging from high speed rail and highways to power plants and stadiums, in China and many other countries.
About CNTIC
CNTIC is a large scale state-owned enterprise with main businesses in technology trade, project contracting and project management integrated service. In 1998, the company became a wholly-owned subsidiary of China General Technology (Group) Holding Ltd.  In the past 60 years, CNTIC has cumulatively completed over 7,000 projects with total contract value of more than USD $110 Billion covering the areas of energy, transportation, communication, petrochemical, metallurgy, building materials, machinery, electronics, pharmaceuticals, agricultures, forestry and education etc.  CNTIC has strong ability in the fields of marketing, business integration, project management, project engineering, investing and financing.  CNTIC has strategic partnership agreements with various cities in China to facilitate the introduction of new technologies into the local markets.
About Arrivo:
Arrivo is an engineering-led technology company building the first commercially viable, hyperloop-inspired technology to eliminate traffic. With Arrivo's system, passengers and goods can seamlessly reach their destinations in a short amount of time with no complicated transfers. To learn more about Arrivo, please visit www.arrivo-loop.com or follow @ArrivoLoop.