Sam Smith to Headline Saturday Night Yasalam After-race Concert at 2018 Abu Dhabi Grand Prix
ABU DHABI, UAE, July 3, 2018/PRNewswire/ –Yas Marina Circuit and FLASH Entertainment have revealed the next global act to perform at this year's Yasalam After-Race Concert as part of the FORMULA 1 2018 ETIHAD AIRWAYS ABU DHABI GRAND PRIX weekend.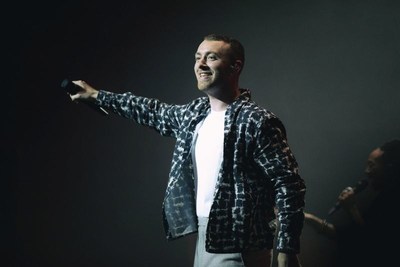 (Photo: https://mma.prnewswire.com/media/714119/Sam_Smith_Yasalam_After_Race_Concert.jpg )
British singer/songwriter Sam Smith has been confirmed as the headline performer for Saturday 24 November's Yasalam After-Race Concert at the du Arena, Yas Island.
The announcement builds on the huge momentum and excitement generated by the news that Canadian superstar 'The Weeknd' (Friday 23 November) and American rock legends Guns N' Roses (Sunday 25 November) will perform to music lovers and motorsport fans over the race weekend.
A globally-successful singer/songwriter who has won numerous awards including four Grammys, three Billboard Music Awards, and three Brit Awards, Sam Smith's performance in Abu Dhabi will feature tracks from his critically-acclaimed Grammy Award winning debut album 'In The Lonely Hour' as well as his most recent release, 2017's 'The Thrill Of It All'.
With 'The Weeknd' performing on the Friday, Sam Smith taking to the stage on Saturday and Guns N' Roses rocking the crowd on Sunday  – the first, second and third artists of the four Yasalam After-Race concerts – ticket holders can buy a three-day ticket providing access to all four concerts.
Since Abu Dhabi Grand Prix tickets were launched worldwide in March, interest has been extremely high with West Grandstand, West Club and Abu Dhabi Hill two-day tickets having already sold out and only a limited number of fan favourite three-day Abu Dhabi Hill tickets available.
The addition of the new one-day Friday products, allows ticket holders to build their weekend with a General Admission two-day or Hospitality two-day Marsa Suite, Terrace Hospitality and Champions Club ticket with a one-day Friday Paddock Club or Club at Trackside Terrace Friday.
Ticket holders can also take their weekend up a gear by purchasing 'Golden Circle' upgrade tickets for the Yasalam After-Race Concerts.
There's only four weeks remaining to buy 'Early Bird' tickets for the Abu Dhabi Grand Prix, offering 20 per cent discounts to race fans across a range of ticket packages, 'Early Bird' tickets will be available until 31 July.
Tickets are available online at http://www.yasmarinacircuit.com.
Source: Yas Marina Circuit